Меню сайта
Форма входа
Категории раздела
Мини-чат
Moscow
London
Holidays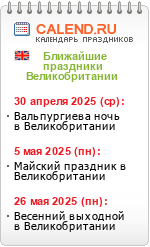 Праздники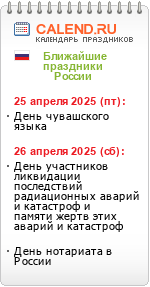 Sports in Russia
From Wikipedia, the free encyclopedia
Jump to: navigation, search





Russia is a keen sporting country, successful at a number of sports and continuously finishing in the top rankings at the Olympic games. During the Soviet era the team placed first in the total number of medals won at 14 of its 18 appearances; with these performances, the USSR was the dominant Olympic power of its era. Since the Olympic Games in Helsinki in 1952 and continuing today, the Soviet and later Russian athletes never went below third place in the world (never below 2nd until the most recent Olympics), in number and gold medals collected at the Summer Olympics. Russia has finished in the top five at every Paralympic winter games since 1994, and is continuously climbing the rankings at the Paralympic summer games.

Among the most played sports in russia are football, ice hockey and basketball. Other sports widely played in Russia include team handball, weightlifting, gymnastics, boxing, wrestling, martial arts, volleyball, rugby union and skiing.

As the Soviet Union, Russia was traditionally very strong in basketball, winning various Olympic tournaments, World Championships and Eurobasket. At the moment they have two players in the NBA, Utah Jazz forward Andrei Kirilenko and New York Knicks center Timofey Mozgov, and are considered as a worldwide basketball force. In 2007, Russia defeated world champions Spain to win EuroBasket 2007. Russian basketball clubs such as PBC CSKA Moscow (2006 and 2008 Euroleague Champions) have had great success in European competitions such as the Euroleague and the ULEB Cup.
Календарь
Наш опрос
Говорун
Погода
Статистика
---
Онлайн всего: 1
Гостей: 1
Пользователей: 0
Поиск
Друзья сайта